'Whats Wembley Ware?' a new staff member asked. We had just found a great piece and our staff member wanted to know all about the piece and where it had come from. So, I have done a little research and I hope you enjoy this small bio on Wembley Ware.

Wembley Ware was the name given to a range of ceramic figurines and functional items produced between 1946 and 1961 in Perth, Western Australia by H. L. Brisbane and Wunderlich Ltd., whose primary business was the production of baked clay tiles and earthenware items.

The range, titled the "Fancy Ware Range", included Australian flora and fauna – koala, kangaroo, emu, fish etc., Aboriginal figures as well as functional items including vases, ashtrays, plates and bowls.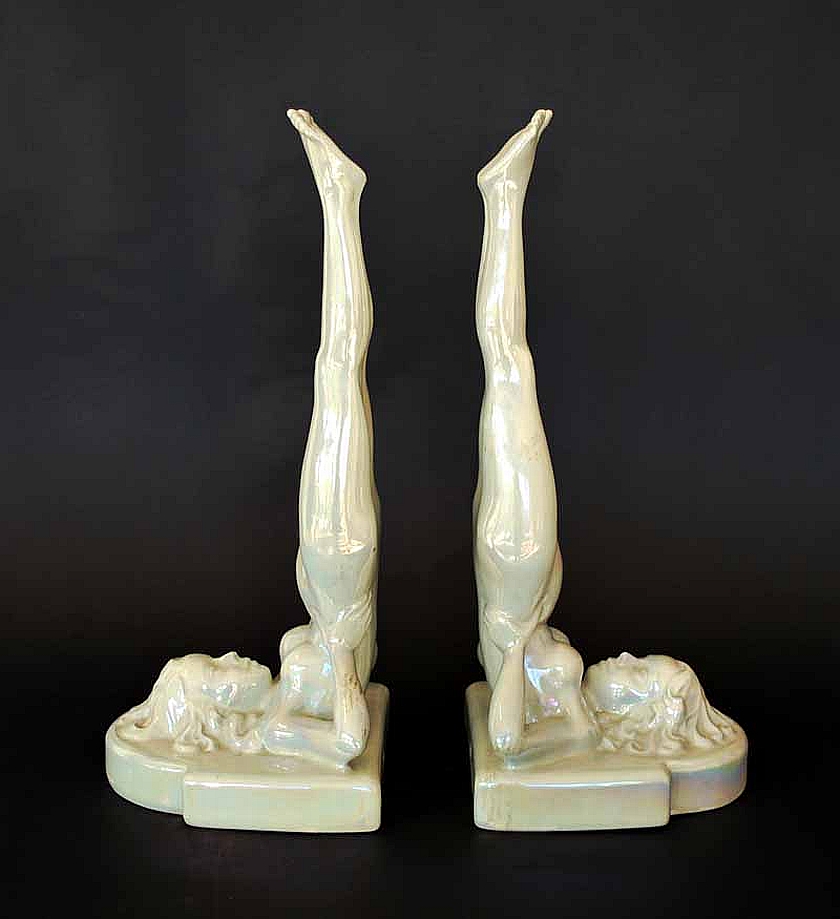 After the austerity as a result of World War II, there was a ready market for these new, decorative but non-essential items, which were sold by both mail order and in department stores..

The now unfashionable ashtray, often mounted with an animal, was a signature piece of Wembley Ware. Made in a variety of sizes and shapes, their range from the plain, circular ashtray to fancy types were mounted with well, modelled figures or animals. Most of these are identified with a factory mark either printed or impressed in the base

Being an Australian company, many of the Wembley ornaments featured Australian fauna. Well modelled and naturalistically coloured figures of kangaroos, emus and koalas are all sought after. Less Australian, but just as collectable – and not as commonly found – are the penguin, tortoise and black cat.

A series of fish figures was also produced in the Wembley ware line, with the most common being the dhufish.

Amongst the more functional items, vases were made in a variety of stles and finsishes including tan-shaped, flared nexk and swan posy vase.

Other trade names used by the factory during several changes of ownership were 'Calyx Ware' and 'Bristile China'.